Used Shipping Containers for Storage
This unit is a "High Cube" unit, meaning it is 8′ wide and 9.6′ high (standard units are roughly 8′ wide and 8.6′ high). It has been painted white and has a lock box installed. The unit has wood floors.
Used containers will have cosmetic imperfections (dents, dings, patch work, etc.) but the doors will properly open and close and will provide a tight seal.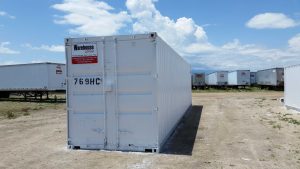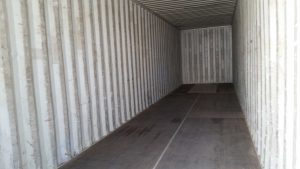 Containers are durable and have a long lifespan, so they will likely retain their price when resold later.
We customize! Do you need a unit with a door on the side? Do you want the unit painted a certain color?  Let us know what you need!