Our containers provide easy, safe and secure ground-level storage – no dock or stairs needed. These units are ideal for residential customers, retail sites, and small businesses. Store items before or after a big move, or during a home remodel or renovation project. We have units that can fit in a standard parking space so you can have a unit placed in your driveway that you can access day or night without the hassle of traveling to an offsite self-storage facility.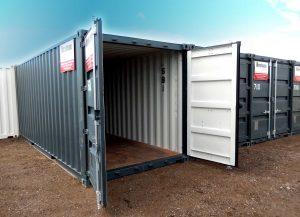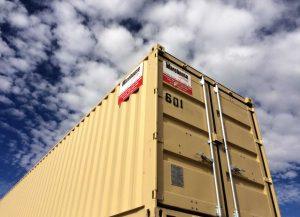 If you are needing semi-permanent storage, consider purchasing a shipping containers. Standard 20-foot and 40-foot containers available, plus we can make modifications to suit your specific needs. You choose what's best for your needs. Once you've purchased the unit, we can deliver it when and where you need. If you need assistance determining the best option for your needs, please contact us using the quote form.
We can also modify containers to be half office space and half storage. Click here for information on portable offices.